The students of the 4th edition of the PILLAI/FIFA/CIES Executive Programme in Sports Management were excited to visit Mumbai Football Arena, the home ground for Mumbai City FC, at Andheri on the 19th January, 2023. The visit was to gain an understanding of the off-field operations and watch the match. Mumbai Football Arena is a football stadium located in the Andheri Sports Complex and is one of the only few dedicated football stadiums in the country, which has been hugely appreciated by football pundits and has hosted many games for the national team.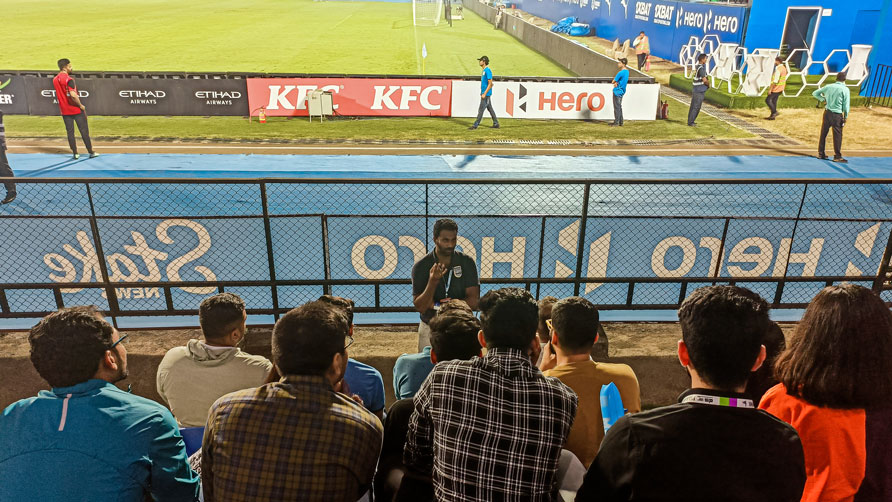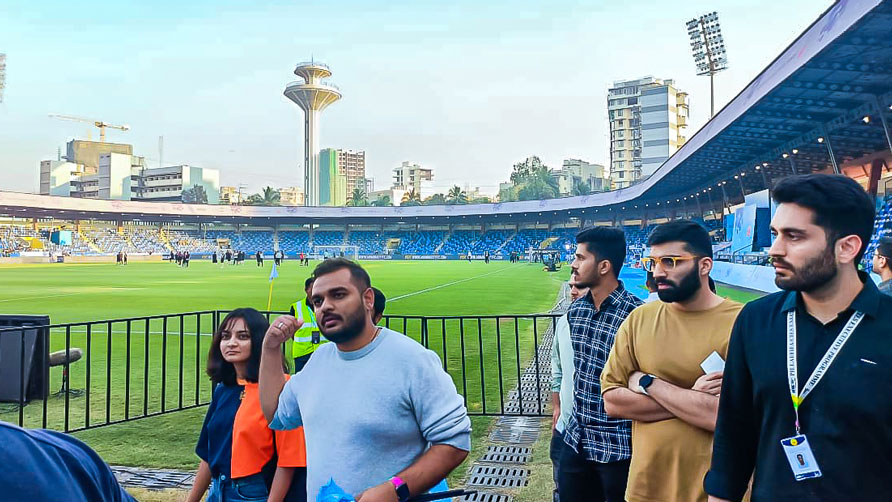 Upon arrival at the venue, the participants were taken on a stadium tour by Mr. Tanay Narvekar (Manager of Operations and Logistics Team) who then explained the match day operations and the details of what goes on behind the sets to successfully conduct a match. During the tour, the participants were taken to the areas of the stadium like the VIP Lounge, Media Food and Beverage room, Press Conference Room, Mixed Zone.
After this, the students were delighted to have Mr. Rochak Langer (COO FSDL) take them around to the production area where they were shown what actually goes into telecasting a match on television.
Mumbai Football Arena has a capacity of 6600 seats and is very close to the ground which made it an even better experience for the participants. Some of them also joined the west coast brigade, which is an official MCFC support group, in chanting and cheering for the team. The match was even more memorable for the students as Mumbai City FC won the match.
Post-match, students were briefed about different aspects of conducting a match like branding, advertisement, ground operations, ticketing, fan engagement, halftime shows, etc. They also got a chance to interact with Mr. Jonathan Rego (Head of Corporate Service) and Mr. Dinesh Nair (Head of Youth and Grassroots Development).