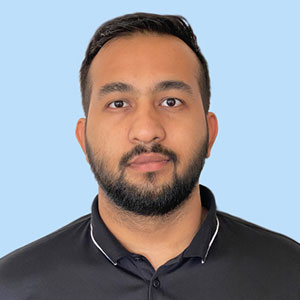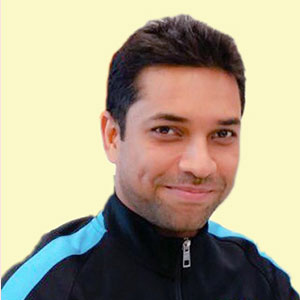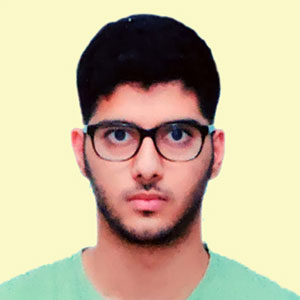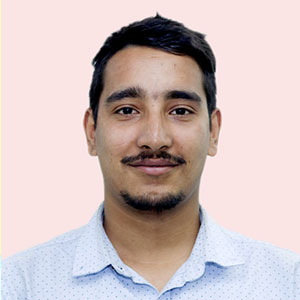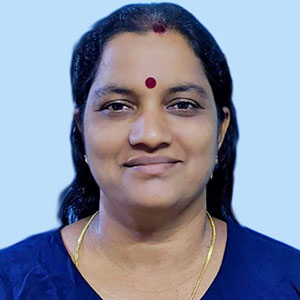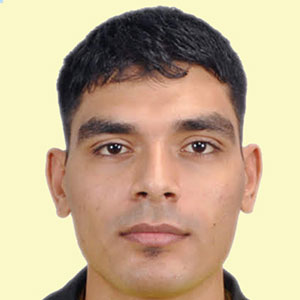 Mr. Joshua Ronald Ivan
Name: Mr. Joshua Ronald Ivan
City: Bengaluru
Designation: Co founder at Goal Football Sc
Organization: Goal Football School
Work Experience: 5 years
He has over 6 years of experience in the corporate field working with multinational corporations like Wells Fargo and Tata Consultancy Services. Since 2016, he has owned and operated Goal Football School in Bangalore, where he develops and trains children at the grassroots and youth-level. Joshua is an AIFF D License certified coach and has completed the FA Level 1 Talent Identification and scouting course. He holds a Master's Diploma in Event and Sport Management from Teami Entertainment and Media Institute. He has interned for major sporting events such as the Champions Tennis League, and the Pro Kabaddi League to name a few during the course. He also holds a Cambridge ESOL Level 1 certificate in Business English. Joshua actively donates hours of service to non-profits every year focusing on social causes like education, poverty, and health. With the growth of sport in India, he wants to help build a change.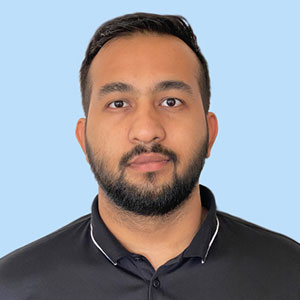 Mr. Shivaji Pawar
Name: Mr. Shivaji Pawar
City: Mumbai
Designation: Interning Assistant in School
Organization: Shantiniketan Public School
Work Experience: 1 year
He is a recent graduate from Emory University in Atlanta, Georgia, majoring in Media Studies and minoring in Economics. He has a strong background in the latest digital media culture and practices including transmedia storytelling, political videography, and arts writing & criticism. He has also taken courses in decision driven statistics and financial markets as part of a holistic college curriculum. His previous work experiences include a writing and reporting job at Emory Wheel, a campus newspaper and an intern at a construction firm in Virar, Mumbai. He has also completed his studies in training methods, nutrition, and time-management of professional football players at the Manchester United Soccer School.Manchester, UK. He is passionate about community service and has taught in a public school in Pune, India. He is also an avid filmmaker and editor in his downtime, having created a short film and edited advertisements for residential projects and small political campaigns.
Ms. Ayonika Paul
Name: Ms. Ayonika Paul
She is an athlete having played multiple sports from her schooling days. She started shooting at the age of 14 and within a span of 6 months, she got selected to represent India at Asian Shooting Championship in Kuwait in the year 2007 debuting while also appearing for board exams. In spite of being young, she was selected to represent India at the Junior and Senior World Cups and in 2008, a double Gold in Suhl, Germany, winning the first-ever medal for India. Later in 2014, she won the World Cup medal at Maribor for India after a 11-year medal drought for India while pursuing a Bachelor's Degree in Electronics Engineering from Pillai College of Engineering, University of Mumbai. With her struggle, time management, dedication for perfection, ability to adapt, and spirit of the game, along with the hunger for higher aspiration and confidence, she achieved World Ranking 7 and Asia Ranking 3. These abilities contributed to her representing India at the Olympic Games Rio, while also pursuing a Masters in Electronics Engineering. Along with winning an Olympic medal, her future goal is to develop and nurture a sports ecosystem for upcoming and established Sportsmen who can win laurels for the nation. She aspires to help many more athletes to win gold medals for India.
Mr. Lokesh Kumar
Name: Mr. Lokesh Kumar
City: Bangalore
Designation: Associate
Organization: HSBC Electronic Data Processing India Pvt.
Work Experience: 4 years
He is an ex corporate banker having 4+ years of experience in commercial banking. He has interacted with various people across countries and believes that goodness binds us all. He wishes to impart this learning in the field of Football to enhance his career and life. He is an aspiring coach hoping to be part of a Football team to help them win trophies. He has conducted sporting activities locally with multiple schools involved and at the corporate level. He would like to contribute to the sport by helping as many athletes/ people as possible during his journey. He is also interested in learning the functions of the human body to help athletes be injury free and help in the rehabilitation process. He actively pursues learning this subject via various courses.
Mr. Lorenzo D'Ilario
Name: Mr. Lorenzo D'Ilario
City: Rome
Designation: Football Referee / Press Office
Organization: Italian Football Federation / Panathlon International
Work Experience: 17 years
Mr. D'Ilario is a football referee in Serie C, the third-highest division in the Italian football league system, and women's Serie A. He is also a licensed journalist in Italy. He has a Master's degree in Law from Roma Tre University and had internship experiences in local and foreign law firms. He currently works as Press Officer for the District Italy of Panathlon International, an IOC-recognised movement for the promotion and spread of culture and sporting ethics. Moreover, he is author of several publications on sports law for specialised journals and a regular sports contributor for national and international magazines. Since 2018 he has been appointed as CONI (Italian National Olympic Committee) delegate to Rome's Municipio II area. His tasks are to maintain relations with sports clubs and organisations on the territory, collaborate with the City Hall in achieving the CONI institutional aims and support the promotion and development of sports practice. In this role he organised summer camps for children in sports centres, contributed to the restoration of sporting playgrounds and planned street basketball tournaments.
Mr. Rakesh Chakule
Name: Mr. Rakesh Chakule
City: Saudi Arabia
Designation: Orthopaedic Surgery Specialist
Organization: Ministry of Health, KSA
Work Experience: 14 years
He is a student of Life, Health and Sports with career interest in sports medicine and administration. He is a passionate footballer and believes that physical activity is the best medicine. He is a medical graduate from Maharashtra University of Health Sciences in 2003 with orthopaedic surgery post-graduation in Mumbai and abroad with special focus on Sports Trauma. He has a PGD in Sports Medicine and is certified in Anti-doping from International Olympic Committee, Switzerland. He is the recipient of the EU Marie-Curie Scholarship 2007-2009 and has travelled across Europe for orthopaedics training. He is a former Fellow at FIFA F-MARC Excellence Centre University Hospital, Regensburg, Germany. He holds a FIFA Football Medicine Diploma. He was a team member of medical services at Rio Olympics 2016, PyeongChang Winter Paralympics 2018 and Abu Dhabi Special Olympics World Games 2019. Having formerly worked at Nanavati Hospital Mumbai, Sporthopaedicum Clinic and Sahyadri Hospital Navi Mumbai, he is currently working as an orthopaedics specialist in KSA. He is a Life member of various national and international medical associations. His life mantra is Maximum Football, More Academics and Minimum Administration.
Mr. Shubham Ruhela
Name: Mr. Shubham Ruhela
City: Bangalore
Designation: Sponsorship Sales Associate
Organization: Chennaiyin Football Club
Work Experience: 5 years
He currently works with Chennaiyin Football club in the sponsorship team, this being his first foray into sports management. In the past, he has worked in the Indian Startup Ecosystem for 5 years in varying capacities with the common theme of helping the businesses to scale up. Graduating in 2015, he worked with two Angel Investors at Investopad focusing solely on filtering potential investment opportunities. Later on, he helped build corporate innovation programs for traditional non-IT companies in India to connect with/acquire/acqua-hire the right startups and rejuvenate them as a 21st century company. Following these programs, he had a short stint as a Corporate Sales Associate at a telematics company called Loconav. Most recently, he was working with iSPIRT, a think-and-do-tank that is behind the India Stack and the newly launched public digital infrastructure for Cashflow-based-Lending. His work primarily involved community engagement and evangelisation here.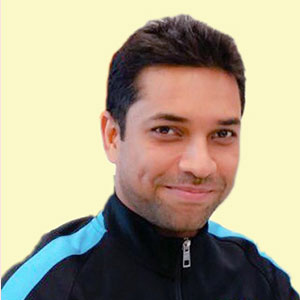 Mr. Kumar Mayank
Name: Mr. Kumar Mayank
City: New Delhi
Designation: Co- Founder
Organization: Elevate Wellness
Work Experience: 5 years
He has worked as strategic marketing and business development professional strengthening companies to lead in highly competitive markets, delivering innovative marketing concepts & strategies for 8 years. He started Elevate a holistic platform for mental-wellbeing for corporates in 2020. He led operations and growth for Mindhouse a tech enabled mental wellbeing start-up in 2019. Prior to this in 2017, he worked for Cultfit leading and launching city operations in Delhi NCR, contributing toward team development operations and implementing core business strategy. He started his career with Decathlon Sports India where he successfully launched operations in Coimbatore and Noida .He has also worked with Nike India Pvt Ltd heading retail operations in North responsible for team development, creating a customer centric experience and branding. He is a Bachelor of Fashion Technology from NIFT Bangalore after completing his schooling from DPS Bokaro . He has actively participated in sports and been part of semi-professional teams in Delhi.
Ms. Namita Firodia
Name: Ms. Namita Firodia
City: Ahmednagar
Designation: Founder – NFC Academy
Organization: Foot for football
Work Experience: 4 years
She is an entrepreneur in the sports world and flag bearer of women empowerment in sports in her town. She is the owner of NFC, Pre-Teen Club and KIDFIT Pro (founded in 2018) and caters to children under 5-14- years. With maximum focus on grassroots development, she strives to develop the women power in football. For the past four years NFC has successfully organized various coaching camps, intercity and intercity tournaments, impacting city sports culture and bringing in appreciation from the District Football Association. Her vision has brought development of football to a new level in her town. Her efforts not only proved children to achieve great success and establish themselves in the district competitions but also to reach the I-league. Since 2016 she works as an administrator at her own company and efficiently continues to manage it. She actively works towards social causes for the past 15 years and is the Director at Bhausaheb Firodia Vrudha Ashram. She is a computer science graduate, flourishing artist and a great homemaker.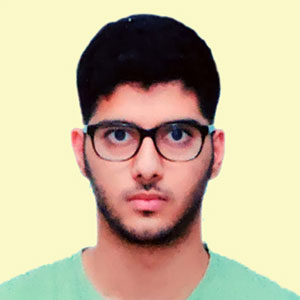 Mr. Abhijit Singh
Name: Mr. Abhijit Singh
City: Gurgaon
Designation: Events and Artist Manager
Organization: The Piano Artist Man and Artist Management
Work Experience: 2 years
He was working as an events and artist manager for the past two years at The Piano Man Events and Artist Management in New Delhi, India until the pandemic and it's ensuing restrictions halted work. He was primarily responsible for scheduling daily live music events at different venues and oversaw tie-ups with international artists. His responsibilities included liaising with ticketing aggregators such as BookMyShow among others. Beyond that, he also worked as a customer support executive for a Google process called Google My Business at FIS Solutions solving customers' queries with their respective listings. He has completed his Bachelor's in Commerce from the University of Delhi, New Delhi. He has a keen interest in music as well as sports and is currently Grade 2 in the piano from the Associated Boards of The Royal Schools of Music, London.
Mr. Manas Nayak
Name: Mr. Manas Nayak
City: Bhubaneshwar
Designation: Sr. Software Engineer
Organization: Magna Infotech
Work Experience: 7 years
He has been working in the automotive industry as a Research and Development Engineer since 2014. He received his Bachelor's degree from National Institute of Technology, Agartala. He is an ardent follower of sports, having college level playing experience in cricket, football and basketball. He has represented his college team in various inter college tournaments in football and basketball. Being in the sports committee in college and employee engagement teams during his professional career, he has helped organize various sporting activities. He also has an experience of coaching the women's cricket team during his time in Magneti Marelli and helped them secure two consecutive titles in intra company cricket tournaments. Working for Fiat Chrysler Automobiles, he had the experience of learning new sporting cultures while visiting European countries like Italy, Spain, Belgium and Germany. He is passionate about grassroot development of sporting talent in India and is pursuing the PILLAI/FIFA/CIES Executive Program in Sports Management to achieve this goal.
Mr. Arindam Mitra
Name: Mr. Arindam Mitra
City: Kolkata
Designation: Manager- Media Coordination
Organization: Ques East Bengal FC
Work Experience: 17 years
He has worked as a Human Resource professional, Media Manager and Coordinator for the past 18 years. He has a Bachelor of Arts degree from University of Calcutta and a postgraduate degree in Management from IISWBM. After spending a considerable time in different industries, like consumer goods, consumer durable he shifted his career to the sports industry. Talent management is his main forte. After his switch to the football arena he has an experience of looking after foreign brigade management which includes VISA processing and other government obligations of European and Latin American personnel. He was responsible for their cultural fitment within the Indian cultural system. He also looked after the entire medical part for the team including the youth section. He has managed the medical as well as the well being of the residential youth football teams, like U-13, U-15, U-18 at Quess East Bengal. After departing from Quess East Bengal he associates himself with a Youth development academy. The academy has 3 under age teams which take part in I –League. The entire academy is now overhauling the old system and going towards a new state of the art approach.
Mr. Avaneesh Penumarthi
Name: Mr. Avaneesh Penumarthi
He works as a Consultant for explosive licenses. He worked for PlayMonks as Operations Manager from Jan to November 2018. He has organized Telangana Kabaddi League, U-15 Futsal National Championship and Fight Night MMA. Prior to this he worked with Indian School for Business as a program Manager for Centre for Executive Education (CEE) where he handled end to end logistics for open, government and custom programmes. He also managed the smooth flow for CXO level Alumni engagement and provided logistical and operational support to Alumni Relations Flagship Reunion event – Solstice. He has volunteered for United Basketball Alliance as team manager and he was the core member of players Logistics for MUTUA Madrid Open. He represented India for the Asian Flag Football Championship held in Philippines 2017 and Thailand 2019. He also represented India for the first American Football Friendship Bowl between India and Dubai. He has participated in The Annual Exchange program conducted by Gridiron Development Football League in the USA. He has an MBA in Finance & HR.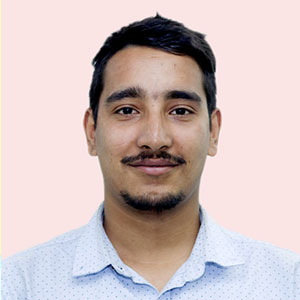 Mr. Subas Humagain
Name: Mr. Subas Humagain
City: Kathmandu
Designation: Sports Journalist
Organization: Hamrokhelkud
Work Experience: 10 years
He is a sports journalist working in Nepal since the last decade. He runs Nepal's leading online sports website and has attended various global sporting events in recent years. Having worked as Media Officer at the All Nepal Football Association for 2 years, he holds experience of working in the administration of governing bodies. He started by volunteering as a Website and Social Media administrator for a professional club which paved his way into journalism. Since then, he has worked for top media outlets in Nepal and on his way established a top media outlet with his team. HamroKhelkud.com is now one of the top sports portals, and a leading website in the arena of sports. He has also worked with ICC and other various Medias around the world in International events. He is also an Executive Committee member of Nepal Sports Journalists Forum (NSJF).
Mr. Niranjan Raju
Name: Mr. Niranjan Raju
City: Bangalore
Designation: Director
Organization: Goal Football School
Work Experience: 6 years
He founded the Goal Football School – a football training academy in 2016 which trains children at the grassroot levels across 5 centres in Bangalore. In his capacity as Director at the academy, he focuses on building strategies and collaborations for students and coaches of the academy to gain maximum exposure. He works closely with the State Football Association and other academies – nationally and internationally curating exchange programs for the students to have access to the best-in-class football training facilities and curriculum. He also has worked for more than a decade in the social space, with experience ranging from international agencies to local grassroot-level NGO's. He is presently working for India's largest tech for good company, focusing on enabling good by enabling volunteering for corporates. He has a degree in computer applications, and is certified in Management and Leadership – Level 4 – from the Chartered Management Institute – CMI.
Mr. Shelton Simon
Name: Mr. Shelton Simon
City: Bangalore
Designation: Operations Content Review Analyst
Organization: Concentrix
Work Experience: 2 years
He has been working with Concentrix in a Google process, which involved analysing and processing graphic content videos in accordance with the YouTube policies and regulations since 2019. Skilled in analysing and communicating video finds, data and trends to the clients to make YouTube a better platform for users. He was part of an internship program conducted during the India vs South Africa test series in 2015 wherein the key responsibilities were hosting and managing the dignitaries during the matches. He is passionate and committed towards sports and has participated in various sporting events and games during his school and college days. He has played football for the school and college team from 2006 to 2011 and was part of the athletics team too, from which he has developed leadership, commitment, discipline and team management skills. He was also part of the sports committee which organised sports fests during his college days.
Ms. Darni Carapurcar
Name: Ms. Darni Carapurcar
She is an enthusiastic and dynamic individual with experience in the field of sports for more than 5 years. She was the Treasurer of a Rugby sports club, named TRYmates Sports Club. Prior to this, she handled business development and sponsorships for the same club. She has also been a coach for the U-16 and U-18 women's team for contact rugby (Rugby 7s). She is a certified Rugby Ready Level 1 coach and concussion management trainee. She has represented Goa for nationals 5 times in the last 4 years and has also played for Zonals in the country representing the West Zone. She is currently working at Renault, Priority Autoventures Pvt Ltd as Customer Relationship Manager.
Mr. Tharakesh Dharumaraj
Name: Mr. Tharakesh Dharumaraj
City: Mumbai
Designation: Business Development Executive
Organization: Arena 31 Sports LLP
Work Experience: 1.5 years
Having a passion for sports right from childhood, he has invested a lot of time enthusiastically in Football. Right from interning at an early age of 15 with the reputed Mumbai City F.C to now being a part of the City Football Group, he has a combined experience of over 6 years as of 2020. He has created a pathway for many work related opportunities and connections during his stint. He has a Masters degree in Commerce from Mumbai University with a specialisation in Marketing. He joined Arena 31, a sports startup specializing in sports business and infrastructure, as a Business Development Executive and have been a part of growing the company and venturing into different verticals like rendering consultancy services and many more. He also independently works as a sports agent, having successfully signed professional athletes and working towards adding many more potential players to the roster. He firmly believes that completing this prestigious course will help him become one of the best sports administrators and entrepreneurs in India.
Mr. Shashank Gupta
Name: Mr. Shashank Gupta
City: Chennai
Designation: Business Analyst
Organization: Tata Consultancy Service
Work Experience: 4.5 years
An MBA graduate from Great Lakes Institute of Management and a tech professional, he has worked for Consumer-Packaged Goods (CPG) customers as a consultant at Tata Consultancy Services in Chennai. He also has experience as a digital product lead and has catered to the needs of his customers in the e-commerce and digital marketing space. He has been a site manager and sports correspondent for goal.com, where he wrote a number of editorials on ISL and the I-league. Captain of the school and college football teams, his on-ground interest in the sport led him to complete the AIFF D-Licence in football coaching and has coached kids in the under-12 age bracket on a part time basis.
Mr. Shourya Joshi
Name: Mr. Shourya Joshi
City: Gurgaon
Designation: Assistant Merchandising Manager
Organization: Super Glitz
Work Experience: 1 year
He is currently working as an Assistant Merchandizing Manager at SuperGlitz Overseas Pvt Ltd.,Gurgaon. His job involves development and implementation of the visual strategy for displaying products for current clients based in the UK. He was earlier employed with Paras Healthcare Pvt Ltd., Gurgaon where he handled Medical Operations and Quality Control. He holds a Bachelor in Dental Surgery from Manipal University. He was a student athlete for Manipal University as a part of their football team from 2017-19 and currently playing for Delhi FC (Delhi State Senior Division Team).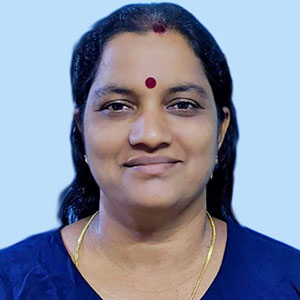 Ms. Girija Madhu
Name: Ms. Girija Madhu
She is working as the Manager of the Kerala based Chathiyara Football Academy which is affiliated with the Kerala Football Association for the past 4 years. She also was the former manager of Kerala senior women's football team. She also worked as Center Coordinator of Kerala Blasters Football School and League Operator of AIFF Golden Baby League conducted by AIFF for the season 2018/19 and 2019/20. She completed a diploma in nursing and is currently pursuing a Bachelor's in Social Work from Indira Gandhi National Open University. She has completed a coach's training program conducted by Premier League and British Council and the AIFF D license course. She is also the in-charge of junior girls of the Chathiyara Football Academy and training the U12 girl's team. She is also the General Secretary of Cerebral Palsy Sports Association Kerala.
Mr. Yash Bokadia
Name: Mr. Yash Bokadia
City: Chennai
Designation: Key Account Manager – Sales
Organization: Laalsa Business Insights Pvt. Ltd.
Work Experience: 2 years
With 4 years of experience, he specializes in business operations, account management and sales. Throughout his career, he has maintained a strong record in customer relationships and creating strategies to achieve sales and business objectives. He has a Bachelor of Commerce degree from DG Vaishnav College, Chennai. He has Secured 7th rank in the state and achieved 548 Olympiad Rank in International Olympiad of English Language organized by Computer Literacy Foundation, New Delhi. He has a huge passion for sports and has played many different sports growing up and won numerous medals in football, cricket, roller skating, swimming, table tennis, badminton, track and field events. In all of his past positions, he has consistently increased the growth of the company by coordinating project plans, schedules, and budget for high profile projects and has grown his skills in account management, project management and organizing work.
Mr. Antony Devassy
Name: Mr. Antony Devassy
City: Ernakulam
Designation: ICT Programmer
Organization: Rajagiri Hospital
Work Experience: 4 years
He has been a Basketball coach for the last 3 years at Vidyodaya School and Carmel Club Ernakulam where he demonstrates the fundamentals and trains the players. Being a coach, he mentors students to maintain their team spirit and true sportsmanship. As a teacher his life involves mentoring students from difficult backgrounds to pursue sports as a profession. He is also a Kerala Basketball Association referee and has also represented the kerala state basketball team. Along with his profession he also continues a career as a software developer at Rajagiri Hospital, Aluva.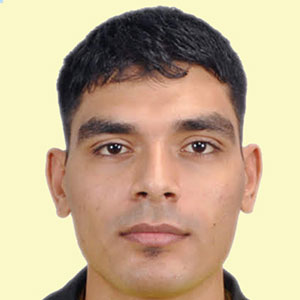 Mr. Pranjal Banerjee
Name: Mr. Pranjal Banerjee
City: Kolkata
Designation: Sports Coordinator
Organization: Techno India Group
Work Experience: 7 years
He is a FIFA Referee and an AFC Elite Referee from India since 2014. He has supervised matches in the Indian Super League, I-League, AFC Cup, AFC Champions League, AFC U-16, AFC U-19, AFC U-23, FIFA World Cup Qualifiers Russia 2018, FIFA World Cup Qualifiers Qatar 2022, AFC Asian Cup Qualifiers and other major tournaments across Asia. He is an MBA in HR. He is married and have one sweet little daughter. He is currently working with Techno India Group as a Sports Coordinator.
He received best referee award from All India Football Federation in the year 2017. He also received Khelashree Award from Hony. Chief Minister of West Bengal in 2018.