Expert Speaker – Inés Martínez-Acitoresa, Governance and Compliance Officer- UEFA
The Pillai/CIES/FIFA Executive Programme in Sports Management was honored to host Inés Zurera Martínez-Acitoresas, a guest speaker on the topic of Compliance in Sports on 5th March, 2023 through an online session. Ms. Inés is a Spanish lawyer who is UEFA's Governance and Compliance Officer. Prior to joining UEFA, she was part of the first-ever Compliance team at FIFA which was established following a series of scandals there. With a corporate background that started at EY in Madrid, she is an expert in the implementation of compliance programs at major global organizations and is uniquely placed in the sports industry having worked for some of the biggest sports rights holders. Inés also holds a Master's degree in Business Management and she graduated with merits from the FIFA Master of International Sport Management in 2016.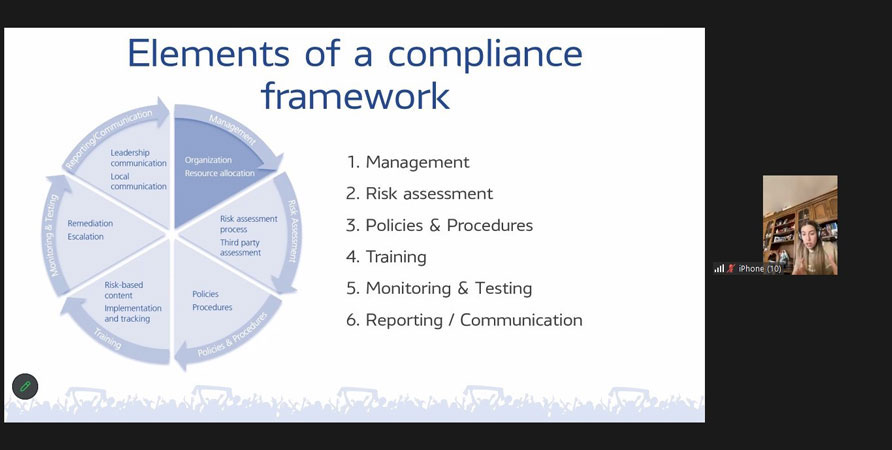 The students got an insight into the world of sports compliance as Ms. Inés shared her varied experiences. Ms. Inés explained the nuances between internal audits and external audits, the reason why audits are important and the process of compliance in any organization among many other things. She gave examples of audits she had conducted while at EY to give the students a better understanding of how things happen in a practical way. Ms. Inés also expounded on the basics that any organization should have in terms of compliance, highlighting that the Code of Conduct should ideally be the place where an organization can start its compliance journey. She also elaborated on the different steps in the compliance process, highlighting the role of assessing the current situation, setting goals and monitoring progress.
After Ms. Inés' highly engaging presentation, the students asked her about her personal experiences as an auditor as well as questions on the details of how audits are conducted. Since Ms. Inés has completed her FIFA Master's, the students were especially interested in her experiences in the programme and how she got admitted into the programme. The students sought tips on how to build their application and Ms. Inés encouraged everyone to apply and put their best foot forward.