A stadium tour at the iconic Wankhede stadium located in South Mumbai was organized for the participants of the third edition of the PILLAI/FIFA/CIES Executive Programme in Sports Management on 13th April, 2022. The students were lucky enough to visit the stadium at a time where it was bustling with activity due to the ongoing IPL 2022 matches.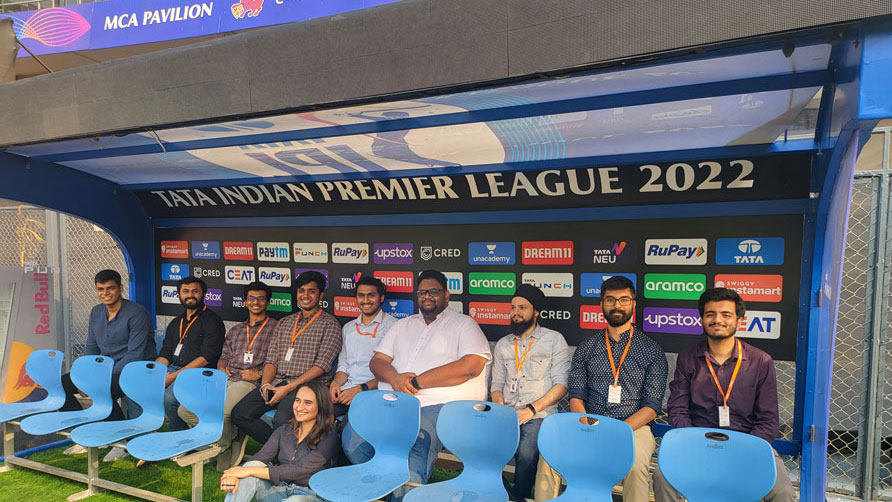 With a seating capacity of 38,000 this stadium is one of the most iconic cricket stadiums in the world. Most notably it is the stadium where the finals of the 2011 Cricket World Cup was played in which India defeated Sri Lanka to lift their 2nd World Cup trophy.
During the tour, the participants were taken to the areas of the stadium like the VIP lounge, the players dressing rooms, the commentators rooms, the press seating rooms and the media/PR room. The participants got a chance to sit at the dugouts of the players and were also fortunate enough to have a pitch side view of the ground.