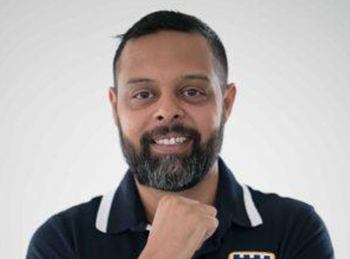 Mr. Indranil Das Blah was the Chief Executive Officer of the Mumbai City Football Club right from inception to March 2020  and the Founding Partner of Kwan Entertainment & Marketing Solutions.
He has been working in the sports industry since 2002 and is one of the most experienced sports marketing professionals in India today.
Having started off his career in a golf marketing company in Delhi, he quickly went on the lead all sports initiatives for Mahesh Bhupathi's Globosport before co-founding India's largest sports and entertainment company, KWAN in 2009.
He has also personally managed some of the biggest athletes in the country including tennis player, Sania Mirza, Olympic Gold Medalist, Abhinav Bindra and cricket legend, Brian Lara.
Work Experience
Chief Executive Officer – Mumbai City F.C. (August 2014 – March 2020)
Founding Partner – Kwan Entertainment & Marketing Solutions (September 2008 – March 2020)
Vice President (Sports) – Globosport India Pvt. Ltd. (2004 – September 2009)
Manager (Sales and Marketing) – Tiger Sports Marketing (December 2002 – May 2004)