Inaugural Ceremony of the First Edition of the PILLAI/FIFA/CIES Executive Programme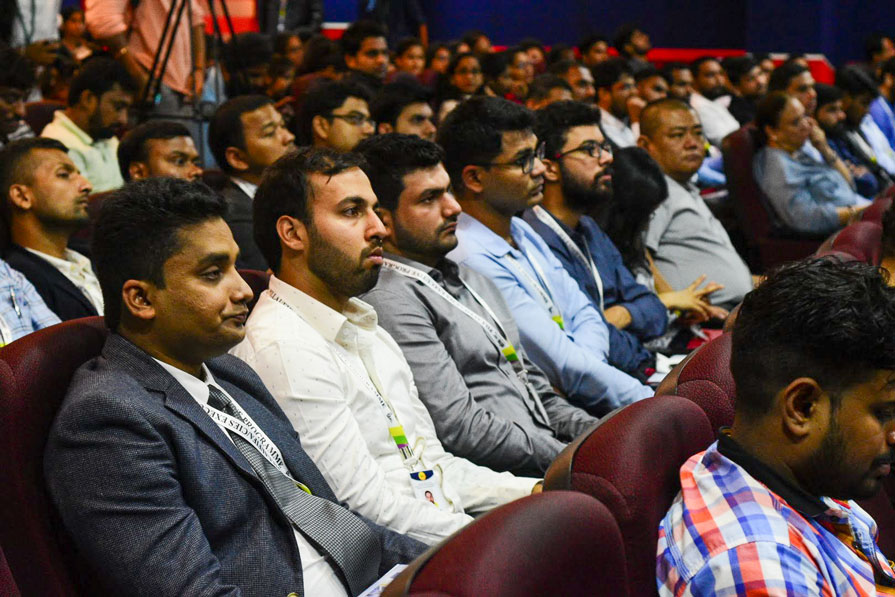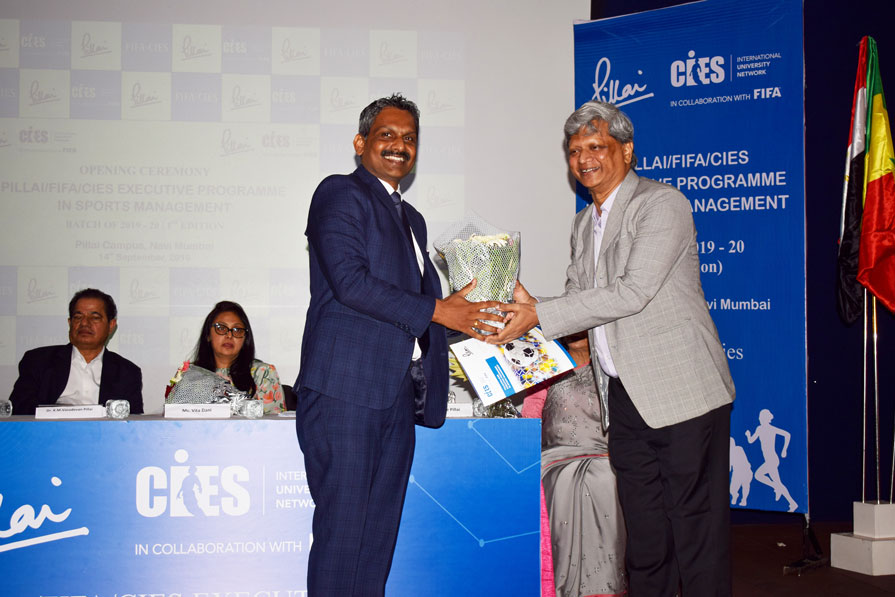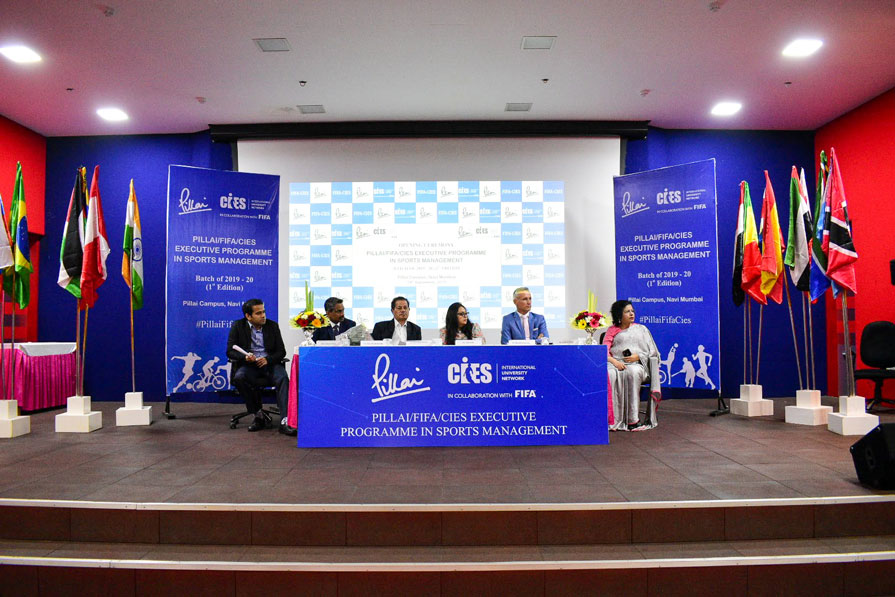 Mahatma Education Society's Pillai Group of Institutions inaugurated the first edition of the prestigious PILLAI/FIFA/CIES Executive Programme in Sports Management in collaboration with FIFA (the World's Governing Football body) and CIES (the International Centre for Sports Studies – Switzerland) on the 14th of September 2019 at the Pillai College Campus in Navi Mumbai.
The inauguration ceremony marked the culmination of three years of intensive discussions between the Pillai Group of Institutions and CIES. Sports Summits and Conclaves conducted by the Pillai team in the cities of Mumbai, Delhi, Bangalore, Kochi and Kolkata in the past few months attracted enthusiastic participants with diverse profiles from all sports. Over 300 applications were received from across Asia for this exclusive programme and after a rigorous admission process a cohort of 40 enthusiastic professionals were recruited for this year.
Speaking on the occasion, Chief Guest Ms. Vita Dani, CEO Ultimate Table Tennis League & Co-Owner Chennaiyin FC spoke about the growing sports industry and said "It is endearing to see so many budding, passionate and aspiring minds aiming to make a career in sports. It is their endeavour that is going to help the Indian sporting eco system grow from strength to strength. I would also like to congratulate the Pillai Group and FIFA-CIES for introducing the prestigious Executive Programme in Sports Management that aims to give that endeavour the perfect platform to thrive. I wish everyone the very best of luck for the programme ahead."
The Guest of Honour for the Opening Ceremony, Mr. Roland Chavillon, Manager, FIFA/CIES International University Network, Neuchatel, Switzerland, observed "The University has fully understood our objectives. The Pillai Institute of Management Studies and Research has already perfectly integrated itself into the FIFA/CIES University Network, which now consists of 17 universities. Our cooperation will contribute to the training of a new generation of football, and of sports, managers in India. This is a great satisfaction."
Elated at the response the first edition has garnered, Franav Pillai, Director of the Executive Programme, said: "We are proud to be a part of the FIFA/CIES University Network and happy with the tremendous response garnered for the very first edition of the Programme. The fact that we have 40 participants from diverse backgrounds from 14 different cities across the world excites me tremendously. I am sure that these 40 individuals will make a difference to the sporting landscape of India and abroad after they finish their course."
Other eminent dignitaries that were present on the occasion were, Dr.K. M Vasudevan Pillai, Chairman, Pillai Group of Institutions, Dr. Daphne Pillai, Secretary, Mahatma Education Society, Dr. Shaji Prabhakaran, CIES Coordinator India, Mr. Francis Joseph, Ms. Swati Kothari, General Manager, AIFF and Ms. Namrata Chatterjee, Legal Counsel, AFC.