PILLAI / FIFA / CIES EXECUTIVE PROGRAMME
IN SPORTS MANAGEMENT
---
Pillai has partnered with Sporjo, a (SEED) tech company focused of Sports assessment, education, employability & ecosystem development.
The partnership will see Sporjo and the PILLAI/FIFA/CIES team work together to create a pipeline of off pitch sports talent, wherein both parties will be key drivers towards facilitating sports mentorship, up-skilling, training and employability. The goal is to ensure that students with an interest in a sports career get access to best-in-class training and mentors and that sports organizations in India are given access to job ready professionals.
A lot of people are passionate about sports. But passion alone isn't enough to succeed in working in the sports industry. For organizations hiring in sports, practical knowledge rooted in reality is far more relevant. Therefore, there needs to be a scientific and objective way to assess Passion, Proficiency and Personality to match the best talent to the appropriate roles in the Sports Industry.
The Sporjo process has been carefully designed to increase the individual's chances of securing their dream job, by preparing them for the rigors of the sports industry and providing a meritocratic path to candidates.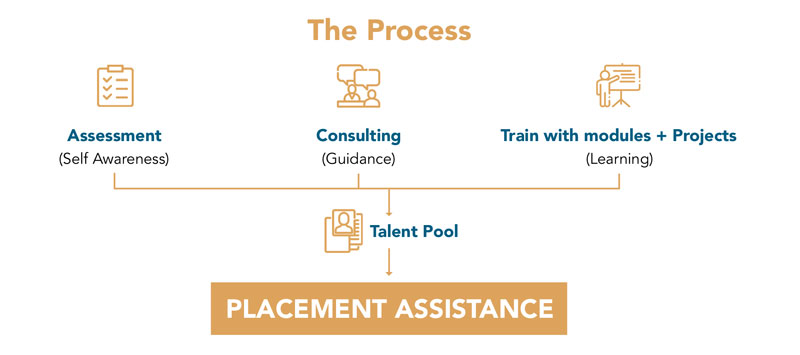 We understand that students of our unique programme have different expectations from the course. Hence this is an optional service for only those students who are interested in undertaking the same. An additional minimal fee of Rs. 5,000 will be charged for the service.