PILLAI/FIFA/CIES Conference with Aayush Dabas, Sponsor Relations, ICC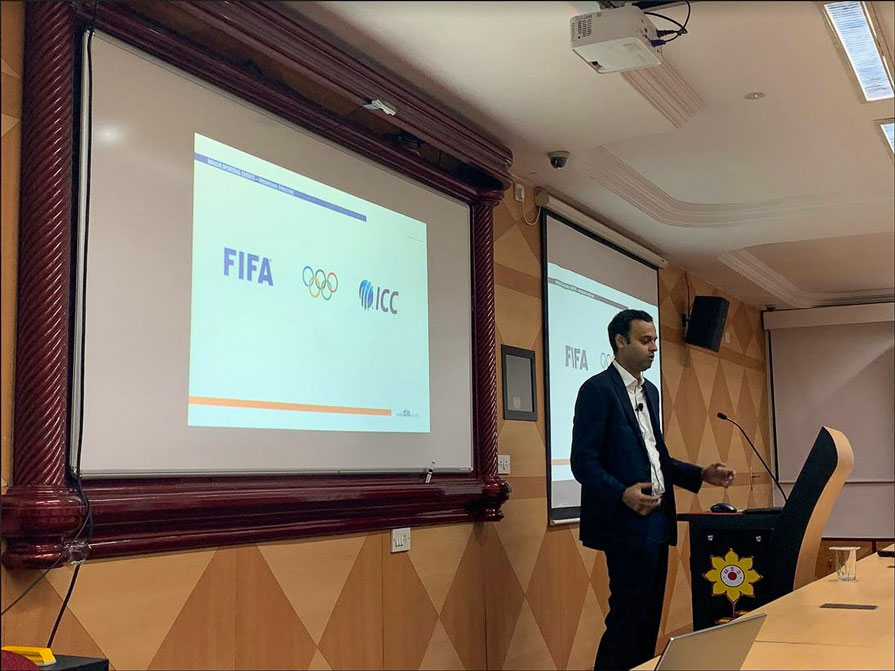 The PILLAI/FIFA/CIES Executive Programme in Sports Management was grateful to have Mr. Aayush Dabas, Sponsor Relations, International Cricket Council (ICC) and former strategic development officer at FIFA as a speaker for the first-ever PILLAI/FIFA/CIES Conference on the 21st of September 2019. Mr. Dabas flew in from Dubai especially for the conference and delivered a wonderful session to the students.
Some of the topics covered were:
a) Sponsorship & Why Brands enter into Sports Sponsorship
b) Fan Engagement
c) Organizational Structure of Major Sporting Events
d) Sponsorship Sales
He also gave the students an insight into life working at the ICC and FIFA, two of the biggest sporting organizations in the world. The students thoroughly enjoyed the interactive nature of the conference and were highly impressed by Mr. Dabas's expertise in the domains of Sports Sponsorships and Fan Engagement.