Mr. John Barton, Director of Sponsorship Sales of Team Marketing AG, Switzerland was the International Speaker for the 1st CIES Conference of the 2nd Edition of the PILLAI/FIFA/CIES Executive Programme in Sports Management.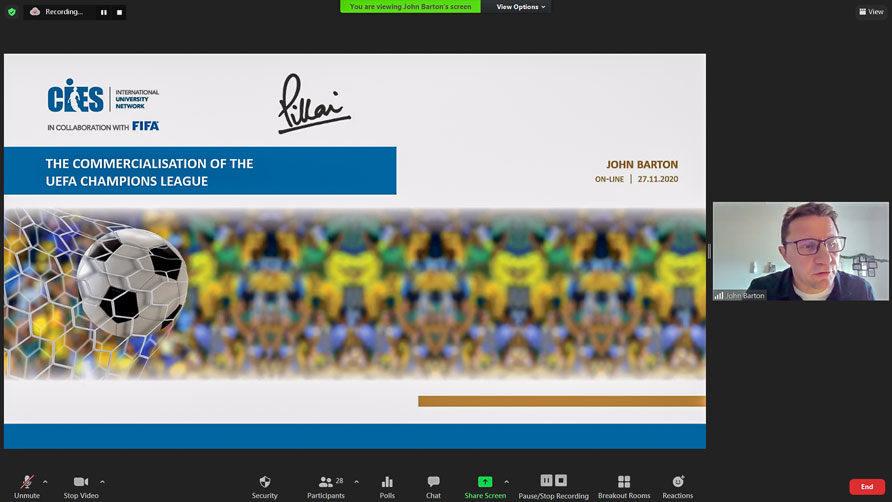 Team Marketing AG is the Exclusive Marketing Partners of UEFA and its prestigious competitions such as the UEFA Champions League and UEFA Europa League. The Online Conference took place on the 27th of November the topic covered was 'The Commercialisation of the UEFA Champions League'.
Mr. Barton gave an extensive overview of the marketing and sponsorship aspects of the UEFA Champions League and the importance of broadcast rights in the whole process. He explained how UEFA positions the Champions League as a premium product that associates itself with other premium brands that are leaders in their own industries as well. He also briefly talked about UEFA's foray into the world of E-Sports with the eChampions League.
The students thoroughly enjoyed the session and we look forward to welcoming Mr. Barton again for a session in the near future.