The participants of the PILLAI/FIFA/CIES Executive Programme in Sports Management had the privilege of a session with Mr. Maxime Lebessou, Vice President, Global Digital of Sportfive, one of the leading sports marketing agencies in the world on December 13, 2020. This was the 3rd CIES Conference of the year and the topic was Digital Sports Marketing.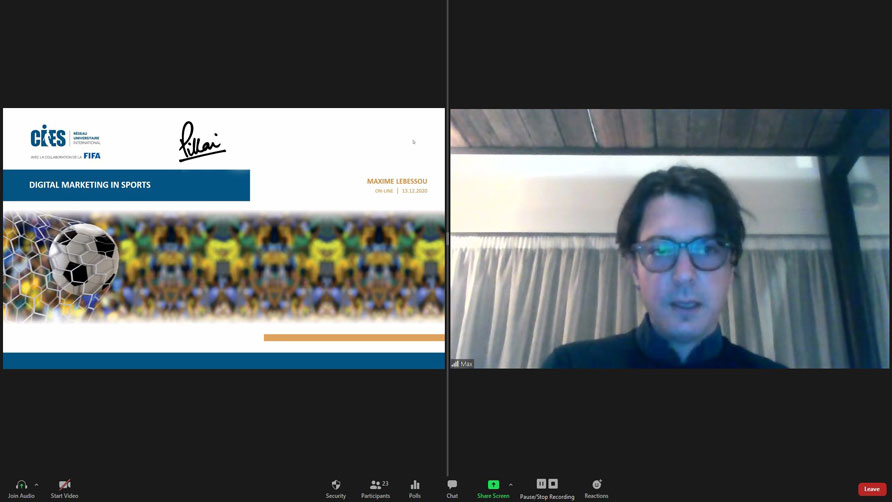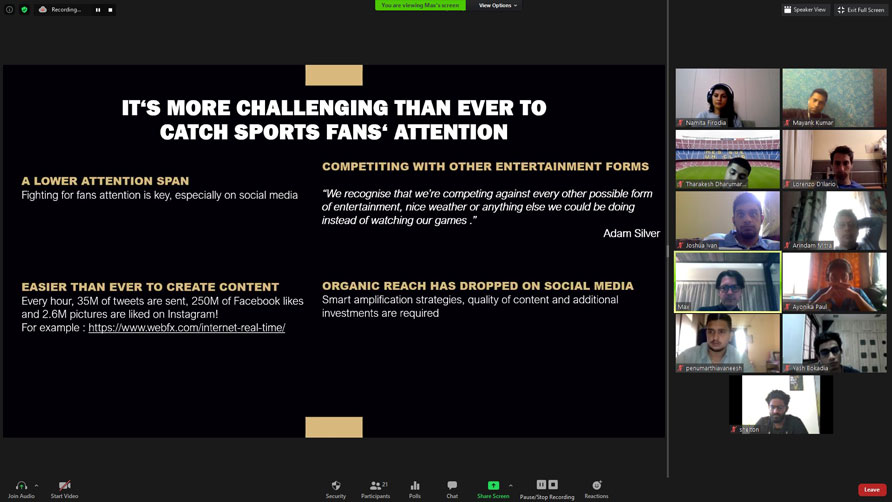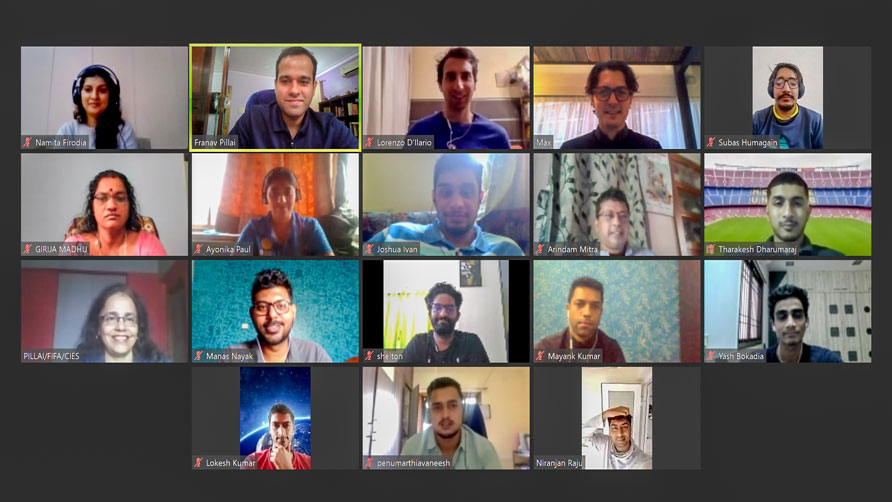 Mr. Lebessou, a digital expert with 16 years of experience in the sports business industry and 10 years as a professional sport athlete (sailing) joined Sportfive in 2011, leading the company's efforts in developing integrated global digital strategies and solutions across sports, media, and entertainment. Through his role, Mr. Lebessou and his team specialize in helping properties, brands, and broadcasters across the world drive revenue and ROI through creativity and innovation. He has been directly involved with properties such as the AFC, CAF, multiple European football clubs, French Open, Tour de France, etc.
During the session, he expanded on the various opportunities and challenges that were available for the sports industry to tap into, especially since the pandemic restricted the physical mode of doing business. He spoke about the various digital initiatives conducted at Sportfive for sports teams such as Borussia Dortmund and sports leagues such as the NFL. He also briefly explained how data is collected and then used to launch effective digital campaigns. The participants were enriched with this conference and they got a deep insight into the various aspects of digital marketing.