Mr. Ennio Bovolenta was the eminent speaker for the third and final Conference of the first edition of the PILLAI/FIFA/CIES Executive Programme in Sports Management that was conducted on the 17th of January 2020.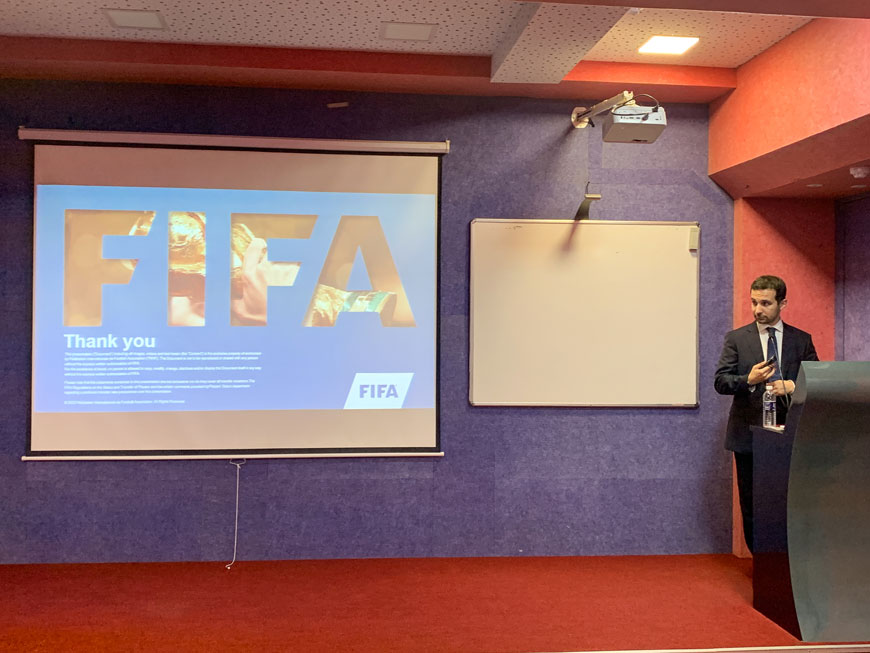 Mr. Bovolenta is the Head of Integrity at FIFA and also a Legal Counsel at FIFA's Players Status Department. He is an expert at issues such as Player Contracts, Disputes, and Court of Arbitration for Sport (CAS).
The title of the Conference was "Analysis of the FIFA Regulations on the Status and Transfer of Players and Procedural Rules". Mr. Bovolenta was able to give the students a deeper understanding of topics such as player contracts, player transfers, transfer matching system (TMS), etc. He gave an overview of how player disputes are resolved in the different courts around the world and also presented some case studies which helped the students grasp the content more efficiently.