Ms. Lena Schoeps, Senior Events & Hospitality Manager of the Mercedes-AMG Petronas Formula One Team was the international speaker at the CIES conference organised for the participants of the PILLAI/FIFA/CIES Executive Programme in Sports Management on 6th February, 2021. It was a great opportunity for the participants of the programme as Ms. Schoeps was the first speaker from the World of Formula 1 to address the class.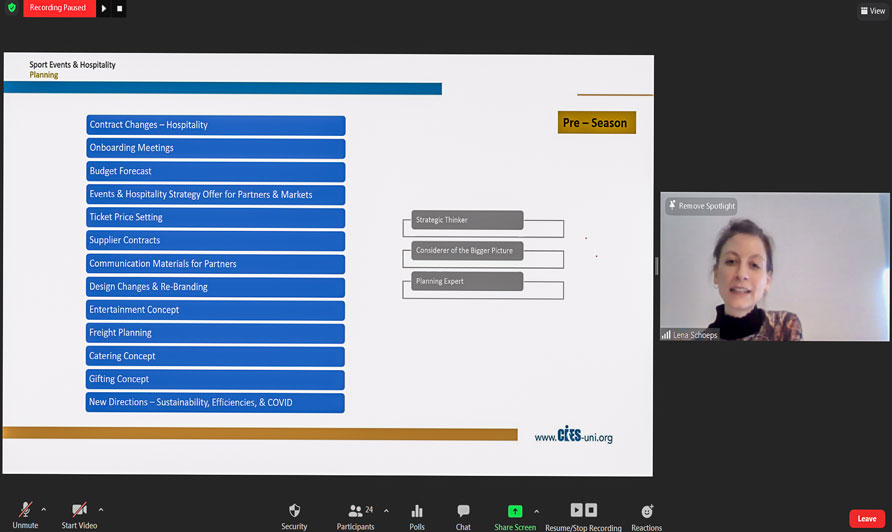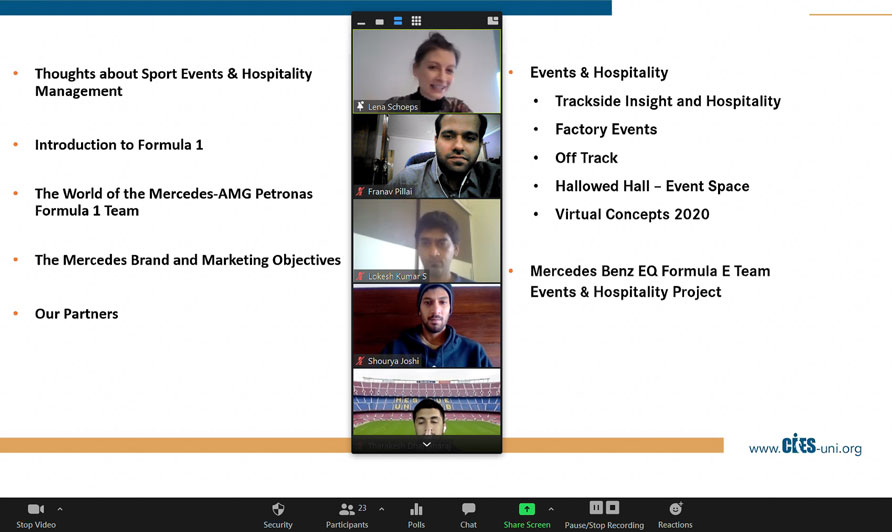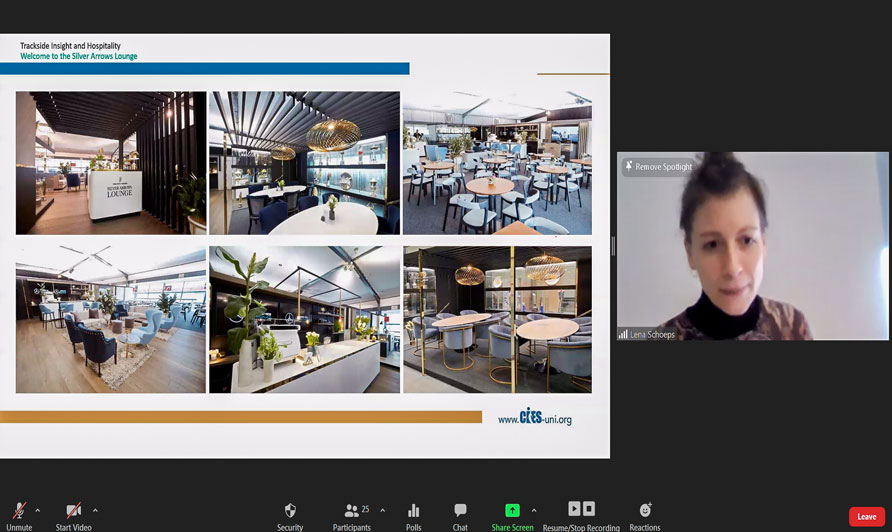 Ms. Schoeps has been part of the Mercedes-AMG Petronas team for the past 3 and half years during which the team has enjoyed tremendous success with star driver Lewis Hamilton winning 6 of the past 7 Formula One World Championships. Ms. Schoeps is responsible for planning and executing events and hospitality services such as ticketing, accreditation, scheduling and VIP guest management for the Seven-Time World Championship-winning F1 team. Prior to her stint at Mercedes-AMG Petronas, she worked in the Games Department at the International International Olympic Committee – IOC as a Hospitality, Ticketing & Spectator Experience Coordinator. Ms. Schoeps is also a FIFA Master after completing the prestigious sports management programme in 2014.
During her session, Ms. Schoeps spoke about the various aspects that have to be kept in mind while organising the hospitality part of mega-events; right from choosing the right location in the seating areas to ensuring proper and thorough security for the guests and spectators. She shared the checklists that she refers to as a pointer to ensure excellence and perfection in the events. She explained how covid protocols have adversely affected hospitality and ticketing services for Formula One match days. It was an excellent session that gave an in-depth perspective on what kind of planning goes on behind the scenes at a Formula One Race Weekend.